← Older posts
February 16, 2016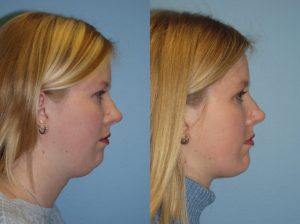 Many people are discovering that something can be done about the gradual loss of a triangular-shaped, youthful facial appearance, and the morphing into an older, square-shaped face. Dr. Boris Ackerman a Newport Beach plastic surgeon specializing in facial plastic surgery is one of the plastic surgery specialists in the country adept at performing a procedure called submental liposuction, which largely restores the more youthful triangular facial appearance.
Quite often, as people become older and gain weight, unflattering fatty deposits develop in the face and the surrounding tissue loses elasticity, which obscures the more appealing features of youth. The traditional corrective approach to this kind of natural aging in the past has been the facelift, necklift, or both. Submental liposuction represents a less invasive strategy, and involves a significantly shorter recovery period, which is why it has become a very attractive option for newer patients.
What submental liposuction is
Technically known as microliposculpture, submental liposuction involves contouring of the area under the chin to achieve desirable facial re-shaping. Most often, between one and three very small incisions are necessary to accomplish the desired results, and these incisions can be located so they are virtually invisible. A talented plastic surgeon using this technique can achieve results comparable to those which might be expected from much more complicated procedures.
How the procedure is performed
Before any procedure is performed by a plastic surgeon, a prospective patient will generally be interviewed, and facial features will be examined. A patient considered a good candidate for submental liposuction would then be asked to participate in a 'markup' process, wherein fatty deposits are marked for removal, and incisions points are identified. The actual procedure is then performed while the patient is completely conscious, although under local anesthesia.
The undesirable fatty deposits targeted in the initial examination are then carefully removed, without damage to other tissue in the area. Whereas a necklift might require a week or more of recovery time for a patient, submental liposuction involves much less down time, and patients can return to work very soon after the procedure, if they choose to do so.
About Dr. Boris Ackerman, M.D.
Dr. Ackerman earned his undergraduate degree from the Massachusetts Institute of Technology in 1978, and his Doctorate in Medicine from the Dartmouth School of Medicine three years later. He is certified by the American Board of Plastic Surgery, and is a highly respected member of numerous professional associations.
His practice in Newport Beach features a state-of-the-art outpatient surgery center, and is certified by the American Association for Accreditation of Ambulatory Surgery Facilities. He provides many types of plastic surgery procedures for patients, including facial rejuvenation, body contouring, breast augmentation, tummy tucks, and liposuction.
Posted in
Uncategorized
| Tagged
face liposuction
|
Leave a comment
January 27, 2016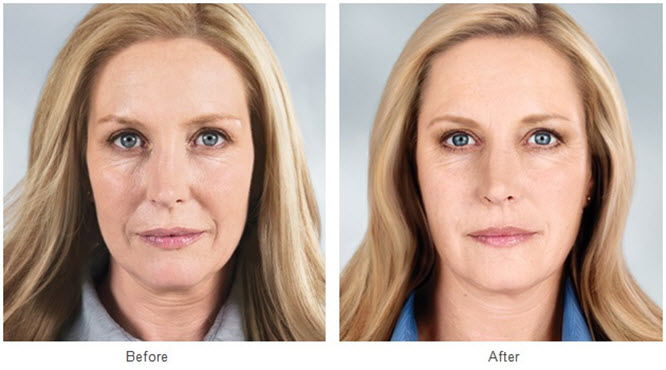 Dr. Boris Ackerman a Newport Beach Ca Plastic Surgeon says the liquid facelift procedure is on the rise.  A liquid facelift is a process that provides many of the same benefits of a surgical face lift, without actually undergoing any kind of surgery. It is referred to as a 'liquid' face lift because materials such as Botox, Radiesse, Juvederm, and Sculptra are simply injected into the facial skin at strategic points to effect tightening, contouring, or lifting of the skin.
All these products act as injectable fillers which can achieve dramatic results that cause wrinkles to disappear, sagging skin to firm up, and fine lines to melt away. These are generally conditions which appear as people age, and the firmness of youth begins to fade. Typically at such times, the facial area may develop vertical lip lines, lines along the side of the nose or chin, sagging jowls, crow's feet, or a loss of facial volume, and all of these conditions can effectively be treated by liquid facelifts.
In the past, injections of collagens were primarily used as facial fillers, but the discovery of better products has increased the effectiveness of injectables, as well as the duration of their benefits. However, even the best liquid face lifts must be repeated every few months or years, depending on the area of the face and the product used, in order to retain the original great results.
Another advantage of the liquid face lift process is that it can easily be administered in an outpatient setting, often within 15-30 minutes. Recovery time is also less than a surgical facelift procedure, because it is much less invasive than surgery. Many celebrities have already adopted this approach to facial care for just this reason, and despite the fact that the process requires periodic reinforcement, each treatment is still fairly quick and simple.
An organization called the Liquid Face Lift Association, which is headquartered in Oklahoma City, OK has been formed to assist and educate interested individuals about the benefits of the process. The organization also helps to find highly qualified medical personnel who are experienced in the process, in specific geographic areas.
About Dr. Boris Ackerman
Dr. Boris Ackerman is universally considered to be the finest plastic surgeon in Orange County, CA, with years of experience in body contouring, facial rejuvenation, traditional and liquid face lifts, breast augmentation and reductions, tummy tucks, and other procedures. He trained at the Massachusetts Institute of Technology, the Dartmouth Medical School, Ohio State University, and Cedars-Sinai Hospital. Dr. Ackerman is certified by the American Board of Plastic Surgery, and is a member in good standing of numerous professional associations.
Posted in
Uncategorized
| Tagged
liquid facelift
,
liquid facelift orange county
|
Leave a comment
December 7, 2015
Doctor Ackerman a Newport Beach plastic surgeon that specializes in facial procedures is reporting that the mini-facelift surgery is one of the most sought after procedure he is performing at his Newport Beach Plastic Surgery Center. Chief among the advantages of this procedure is the fact that it is minimally invasive, and requires only a local anesthetic, so that the patient is not unconscious and is generally aware of what's happening.
After the recovery period however, the benefits can be downright amazing. You can look literally a decade younger than before the mini-facelift, with useful definition restored to your chin, jaw, and lower facial area, and previously sagging skin tightened up. You'll simply see a much better version of you in the mirror each morning.
The mini-facelift procedure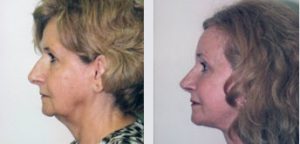 The process begins by consulting with an experienced facial plastic surgeon preferably a plastic surgeon with a lot of facial surgery experience. During this time, you and your doctor will discuss what you are hoping to achieve, as well as how that will be accomplished. In most cases, tiny incisions placed around the ears can be used to tighten and remove excess tissue. Sometimes incisions are also concealed within natural facial contours or within the hairline, thus invisible to others. In any case, this consultation with your doctor will include a thorough explanation of everything involved in the procedure, so you know exactly what to expect and can prepare yourself for it.
Sometimes your doctor will recommend a pre-surgical protocol which will promote optimum healing, and recovery following the surgery. This kind of program will generally involve the usage of special surgical soap, possibly a few prescriptions, appropriate skincare, and taking certain vitamins and homeopathic remedies.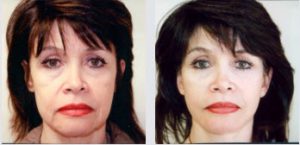 Many mini-facelift procedures can be completed within just a few hours, since they most frequently involve only the lower third of your face and neck. Because this is minor surgery, there will be far less swelling, bruising, and tenderness than there might be from more extensive facelift surgery. A local anesthetic will ensure that you feel no pain or discomfort during the process, and that you're alert enough to provide feedback to your doctor if necessary.
Lasting benefits
Post-operative care includes several visits to your doctor to assess results, ensuring that optimum healing occurs, and that the desired objectives of the mini-facelift have been achieved. The really wonderful thing about a mini-facelift procedure is that the vastly improved appearance of your face can provide a tremendous boost of self-confidence in your attitude, and this can have a significant impact on your quality of life.
The effects of the mini-facelift are permanent – you will not need periodic rework to maintain the benefits achieved by the surgery. Knowing that you look so much better will make you feel much better as well, and this can be a very pleasant springboard to your future.
Dr. Ackerman is highly acclaimed for his expertise and talent in facial rejuvenation surgery, advanced body contouring surgery and breast surgery. He has brought forth improved techniques in facial surgery using endoscopy and laser technology.
Posted in
facelift
|
Leave a comment
November 19, 2015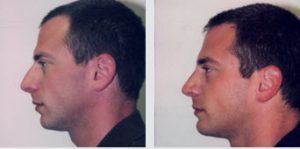 A recent study conducted by Healio reviewed the reviews of male rhinoplasty patients and concluded that women were significantly more satisfied with their results than men.  The study reviewed 2,326 patient reviews on the plastic surgery website RealSelf, and found that females were 87.6% satisfied with their rhinoplasty results in comparison to only 56.1% of males being satisfied.
Dr. Boris Ackerman a Newport Beach Plastic Surgeon who specializes in rhinoplasty and facelift procedures believes communication with men is a big issue.  "Women tend to be better communicators when it comes to having cosmetic surgery performed, in most cases women have many images stored on their phones and give specific details of what they want as an end result.  Men on the other hand are just starting to embrace cosmetic surgery, and tend to be very shy and reserved at their consultation", says Dr. Ackerman.
Doctor Ackerman is one of the top facial surgeons in Newport Beach and has performed many male facelift procedures and male rhinoplasty procedures.  "With men you simply need to spend a little more time with them and create an environment where they will communicate exactly what they expect. While modern predictive imaging programs can aid in allowing both the surgeon and the patient to agree on what the final result will look like, it is still incredibly important that the surgeon takes time to understand exactly the type of changes and the degree of change that a patient wants out of a rhinoplasty ", says Dr. Ackerman.
Dr. Ackerman has been recognized on TV Shows like Inside Edition, MTV, Discover Channel and local news for his plastic surgery skills for breast augmentation, facelifts, endoscopic brow lifts, rhinoplasty, tummy tucks and other body contouring procedures. If you are considering cosmetic surgery in Newport Beach or Orange County Dr. Ackerman has extensive experience in many cosmetic procedures. You can visit his gallery of before and after cosmetic procedures and review his extraordinary cosmetic surgery results.
Posted in
Rhinplasty
|
Leave a comment
September 8, 2015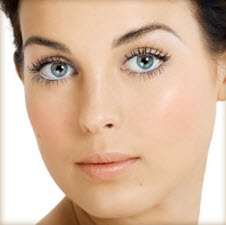 According to the American Society of Plastic Surgeon rhinoplasty is still one of the top cosmetic surgery procedures performed every year.  Rhinoplasty is the second most sought out cosmetic surgery procedure last year and according to Dr. Ackerman one of the most popular procedures he performs.
Dr. Ackerman says, "every summer we see a spike in rhinoplasty consultations and surgeries and the funny thing is that many teenagers in the summer are online doing the research for their parents".  While rhinoplasty is still one of the most common procedures performed in the United States it is highly recommended to use a plastic surgeon that specializes in rhinoplasty as it is considered to be one of the most complicated of plastic surgery procedures.  Dr. Ackerman says, "with rhinoplasty there is a lot of art that goes into sculpting a great nose and many surgeries simply don't have the skill or artistic ability to shape a great nose".
When seeking a rhinoplasty surgeon it is highly recommended to do  your homework and find a facial surgeon that can demonstrate many rhinoplasty before and after photos.  Many of Doctor Ackerman's patients are unfortunately looking for revision rhinoplasty, as they are not happy with their nose shaping by another surgeon.
There are a number of reasons to have rhinoplasty surgery and in many cases the reasons are due to functionality of the nose.  The most common functionality issue is due to breathing or a car accident causing the nose to be damaged.  From and aesthetic stand point the most common reason is the shape and symmetry of the nose causing self-confidence issues.  If these are the reasons causing you to have seek rhinoplasty always look for the best rhinoplasty surgeon in your area.  This is a procedure you only want to have done once and price shopping in many cases will cause you to need revision rhinoplasty so in the end you spend more.
Unlike many other cosmetic surgery procedures rhinoplasty recovery takes 6-12 months.  This doesn't mean you are wearing bandages on your nose for 6-12 months it just takes that long for the swelling and complete healing to take place.
Posted in
Rhinplasty
|
Leave a comment
August 13, 2015
For many men in Southern California, getting that defined chest and defined abs is simply a goal they will never accomplish at the gym no matter how hard they try.  Having a defined chest and abdomen most men can only dream about, and some spend countless hours at the gym but simply can't accomplish this goal.  There are various factors prohibiting men from accomplishing this goal at the gym like genetics, hormonal imbalances, and drug use.
More than half of all males are troubled with gynecomastia or man boobs.  Newport Beach plastic surgeon Dr. Ackerman says, "the male population over the past decade, has become more open to cosmetic surgery procedures and male breast reduction combined with abdomen liposuction is on the rise".  According to the American Society of Plastic Surgeons (ASPS) nearly 23,000 males underwent gynecomastia surgery last year a 11 percent rise from the year before.
What is Gynecomastia?
Typically Gynecomastia occurs when fat deposits and excess glandular tissue accumulate in the breast area.  This condition unfortunately can't be treated at the gym with cardio and weight-lifting, many men that are athletic and lean still suffer from this condition, as you can see in our male breast reduction before and after pictures.  This condition causes a lot of embarrassment for men especially here in Southern California where summer never seems to end, and going shirtless can cause anxiety for many men.
What is the Daddy Makeover?
The Daddy Makeover is very much like the Mommy  Makeover, we are simply defining the abdomen region with liposuction and performing male breast reduction giving men a more defined and youthful body.
Am I a Candidate for Daddy Makeover?
This procedure is very helpful if you are experiencing the following:
Enlarged saggy  breasts that cause embarrassment
Experiencing physical pain in the breasts
Are within 40 pounds of your ideal weight
Have trouble fatty deposits in the torso area
Diet and exercise are having no impact to decrease fatty tissue in abs and breasts
How is the procedure performed?
Male Breast Reduction surgery is performed using liposuction surgery.  The patient is put under local anesthesia and tiny incisions are made underneath the folds of the breast and abdomen area.  A tiny cannula is inserted under the skin and moved back and forth separating the fat cells from other tissues.  The fat is then vacuumed out and the incisions are closed.
Male Breast Reduction and Liposuction are very safe procedures that Dr. Ackerman performs on a regular basis for men of all ages.
Posted in
body contouring
|
Leave a comment
August 12, 2015
With child-bearing completed and menopause around the corner many women older than 40 are opting to have breast augmentation surgery.  Dr. Boris Ackerman is reporting that many of his breast augmentation patients are women past the age of 40.  Dr. Ackerman says, "many of my 40 plus year old patients simply want their bodies back, many of these women are done with having children, work out hard and eat right but simply can't achieve their goal without having surgery.  The bottom line is that having children and breast feeding will take their toll on the breasts.  Most of the mothers past 40 say their breasts simply look deflated".
Many women past the age of 40, that are interested in breast augmentation,  also have a breast lift performed.  Aging causes female breasts to lose volume and the breast begins to sag.  Dr. Ackerman says "the most common term we hear is I just want to have my breasts look perky again".  For many  women this condition causes a bit of insecurity and for many it makes them feel older than they really are.
Dr. Ackerman also reports that many of his patients say they always wanted breast augmentation done but wanted to wait till after having children.  It is perfectly safe to have breast augmentation prior to children, many women opt to wait.  Most women can breast feed after having implants but for some it does cause problems with nursing, so many do wait because of this potential issue.
Will Breast Implants Interfere with Mamograms?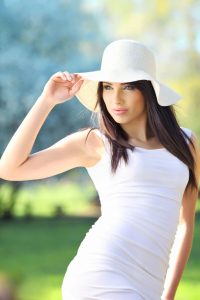 This is by far the most common question Dr. Ackerman receives from his 40 plus year old breast augmentation patient.  Dr. Ackerman recommends putting the breast implants under the muscle, which puts them in a separate space from the breast gland.
Another common concern is whether or not the implant will rupture during a mammogram.  Dr.Ackerman says, "breast implants should not rupture or become displaced with a mammogram even though they are squeezed and contorted during the mammogram procedure".  He goes on to say "if your implants are more than 10 years old, you should have them replaced as they do have a shelf life of about 10 years".  As the breast implant gets older, the outer shell loses strength and can leak.  When the outer shell loses its integrity it can break.
Dr. Ackerman recommends all women that are having regular mammograms done should have their implants replaced if they are older than 10 years old.
Posted in
Breast Augmentation
|
Leave a comment
May 19, 2015
Should I get plastic surgery? Yes – it will make you happier and more likable by others! For most, appearance is very important. We want to look and feel younger. As a cosmetic surgeon in Newport Beach, CA, I know first hand that after working with a patient and rejuvenating their appearance they are happier. The reason? While your appearance is important to you, the way we look impacts how others perceive us. And, while this might sound a bit superficial, it has been discovered that your likeability increases when others think you are attractive.
When others like you, you are happier. Now, it is really important to not hang your likability hat on being beautiful. But in your personal and professional life you should care about how you are perceived.
Having a facelift to give yourself a more youthful look, getting rid of the bags under your eyes, or even just starting with a bit of botox can have a dramatic effect on your appearance making you more attractive and…well…more likable.
Posted in
Uncategorized
|
Leave a comment
April 21, 2015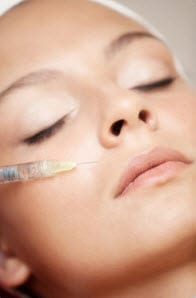 For many medspa clinics in the U.S. dermal fillers are the second most popular facial treatments following facial relaxers.  But according to Dr. Boris Ackerman of Newport Beach CA he says "more and more clients are opting for facial fillers  as a fight against aging because of the longevity of the procedure".
Doctor Ackerman believes that there is a shift taking place as more and more patients are seeking a more refreshed look that derma fillers offer.  For the treatment is more cost effective as the results are much longer lasting than muscle relaxing injections, derma fillers can last up to a year where relaxers usually wear off in a few months.
Dr. Ackerman recommends having this procedure done by a qualified plastic surgeon or facial plastic surgeon.  He says, "a full assessment of the face should identify a number of factors to be focused on, like facial symmetry and proportion, volume loss, areas of muscle over activity, skin quality, texture and tone.  Very often we find over active muscles in the face causing a loss of soft tissue or bony support which can lead to distortion around the eyes, brows, mouth and nose".
Dr. Ackerman believes that facial relaxers will continue to dominate the market place but for many people wanting a new fresh look without surgery will opt for facial fillers.
Posted in
Uncategorized
|
Leave a comment
April 14, 2015
In the past many people thought that cosmetic surgery was vain and superficial.  Researchers have now found that individual undergoing cosmetic surgery have improved well-being.  Having a facelift will make you look younger and fresher which alters the way you are perceived by others.
Researchers recently conducted a study showing before and after facelift pictures of 170 people.  They were asked to score each picture based on personality traits such as trustworthiness and likeability and social skills.
Michael Reilly from Georgetown University Hospital, Washington DC said: "What we really wanted to find out was, what are we accomplishing with facial plastic surgery?
"Rather than just making people look different, what I really wanted for my patients was to be able to authentically tell them, 'I can make you look better'."
Dr Reilly added that he hoped these results would change people's perceptions about Cosmetic Surgery as a whole. We constantly judge other people's personality based on their appearance, which has an effect on their emotional well-being.
The research also showed that those considered more beautiful tend to do better in job interviews and have an increased chance of being promoted – on account of others projecting positive attributes onto them.
Posted in
facelift
|
Leave a comment
← Older posts